Conscious Leadership
Eric Salmon & Robert Dilts
Conscious Leadership 
Paris, France, April 10 & 11 2013
This year, we will particularly explore the logical levels and the process of change. 
Leadership
One of the most critical success factors required to survive and thrive in today's challenging and changing business world is the capacity for leadership. We will explore various aspects of this theme, focusing in particular on Conscious Leadership. We will use NLP and the Enneagram as complementary approaches for achieving greater awareness: to better know oneself, to recognize one's areas for improvement, and to establish a dynamic of change.
Leadership & Consciousness
Sometimes, during our lifetime or in the course of a given day, we are able to welcome present reality without fear or filters; at other moments, we are conditioned by certain mental or emotional habits that deter our capacity for clear perception. In the first case, the leader will lead with fairness; in the second, projections may well obscure the leader's decisions.  How does one become conscious of the how, when and why of being off-center?  In order to answer this question we will explore different paths coming from both NLP and the Enneagram.
"Visionary" leadership to change the world
At some point in our lives we probably all feel the desire to "change the world" or to "make the world a better place." This desire usually stems from a "vision" that our lives or our world could be enriched or improved in some way.  Such visions of the future often provide guidance and direction for our lives and our work, providing the motivation and impetus for change on many levels.
In this session we will consider some essential abilities and skills, as well as the fundamental principles of Visionary Leadership necessary for the creation of "a world to which people wish to belong." These include naming and clarifying our dreams and ideals, sharing them with others, transforming dreams into action, accepting the assistance of others for turning dreams into reality.
Creating a world to which people want to belong
This includes having an impact on the world around us for a better world, helping people become more responsible, empowering individuals as co-creators of change and transformation.
Many of the skills covered in this presentation have been modeled from and were inspired by effective leaders and managers from around the world: communicating, interacting, and managing relationships within an organization, network or social system.
Goals
Participants will learn how to:
Define conscious leadership
Identify their vision and mission
Distinguish between "accurate self-awareness" and  "automatic behavioral reflexes"
Find a link between self-awareness, self-acceptance and conscious leadership
Establish a coherent connection between conscious leadership, clarity of vision and a fair and accurate sense of self-awareness.
Public
Coaches, consultants, trainers, heads of companies, managers, professionals in human resources, and all those interested in the human dimension of leadership.
Prerequisites : none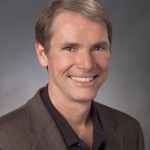 Robert Dilts
Robert Dilts is one of the leading researchers and founding contributors to the development of Neuro-Linguistic Programming (NLP). Author of numerous authoritative books in the field, Robert has provides coaching, consulting and training throughout the world to a wide variety of individuals and organizations.
He has worked closely with John Grinder and Richard Bandler and has studied personally with Milton H. Erickson and Gregory Bateson. Robert pioneered the applications of NLP to education, creativity, health, leadership, belief systems and the development of what has become known as "Third Generation NLP".
His approach to leadership is humanist. Robert's book Alpha Leadership: Tools for Business Leaders Who Want More From Life (with Ann Deering and Julian Russell) describes a new model of leadership that captures and shares the latest practices of effective leadership, offering approaches to reduce stress and to promote satisfaction, the key to which is authenticity.  He suggests that we must strive towards an emotionally appropriate, significant, purposeful and responsible mode of human life. He evokes the capacities of being attentive to the present, feeling centered, having a sense of alignment with one's vision, coherence with one's values and connectedness to others.
Past corporate clients and sponsors have included the World Bank, Apple, Microsoft, Alitalia, IBM, Salomon and Lucasfilm. Robert has also lectured extensively on coaching, leadership, organizational learning and change management, making presentations and keynote addresses for the United Nations, the World Health Organization, Harvard University… In 2009, with Eric Salmon, he co-led a seminar for the whole staff at CrossKnowledge, international leader in the e-learning field, on the theme of "Becoming Your Own Leader".
Eric Salmon
Eric Salmon is one of the pioneers of the Enneagram in Europe.  In France, he represents the school of world leader Helen Palmer and former Stanford University professor David Daniels. He is the author of four books, one of which, The ABC of the Enneagram, has been translated into nine languages.  Director of the Centre d'Etudes de l'Enneagramme, Eric has trained 3000 people in fifteen years in a dozen countries.  His Center offers a certificate program as well as a training program for trainers.
In his book The Enneagram, a reading of the personality, Eric presents a reading grid as a means of expanding consciousness.  He insists on the notions of "internal observer" and "valid presence". Trained at the Ecole Parisienne de Gestalt, Eric is one of a handful of qualified people who can present the Enneagram through a global humanist approach that includes the body and emotions.
Since 2000, Eric has been working with HEC Management.  He has lectured at Dassault, Rank Xerox, The Chambre de Commerce de Paris, EDF and Le Crédit Mutuel on such themes as "Isn't a born leader someone who puts herself or himself into question on a daily basis?",  "Conflict prevention",  and "How to address difficult characters".
In 2009, with Robert Dilts, he co-led a seminar for the whole staff at CrossKnowledge, international leader in the e-learning field, on the theme of "Becoming Your Own Leader".
Where : Paris 13ème. Precisions on registration.
When : April 10 & 11 2013
Hours : 9 am-6 pm
Participation :
Early bird booking before december 25, 2012 
   * Individuals – 220€
    * Consultants – 270€
    * Corporate less than 50 employees – 500€
    * Corporate more than 50 employees – 810€
Registration after december 25, 2012 
    * Particuliers – 270€
    * Consultants/ Professions libérales – 330€
    * PME  Moins de 50 employés– 500€
    * Entreprises + de 50 employés – 810€
No refunding when cancellation less than three days before seminar starts.
In case of sickness or accident of  one or both of the presentators, the program can be modified.
Pay online go to : http://boutique.cee-enneagramme.eu
Registrations :
Any problem : send a mail to eric.salmon@cee-enneagramme.eu